PLEASE COMPLETE: STUDENT AND PARENT SURVEYS
Please click on the link below and complete the Student Survey. Your responses help our school make decisions that best meet the needs of our students.

Each year our schools collect survey data from our parents in order to make informed decisions for the upcoming school year. If you have multiple school-age children, you may have completed the same survey for a child at another campus. However, each school is required to gather their own data, so we ask that you please take a moment and complete the survey for Saraland Middle School.
Digital Copy of Paper Packets
Attention 8th Graders!!! Keep all of the notecards and foldables that you make in a plastic baggy to be attached to and turned in with your packets. Make sure your name is on the baggy!

Packets are due to the school between May 11th and May 15th. There will be a dropbox located outside the front of the school.
BIG ANNOUNCEMENT! WE HAVE MOVED...TO OFFICE 365, THAT IS!

You can now find ALL of your remote enrichment learning assignments and tools on Microsoft Teams. See below for the link and directions on how to log in (in case you forgot). Parents, ALL of my students have used Office 365 and are very familiar with completing assignments using teams!

NOTE: All tools and activities found on Teams are for enrichment purposes. The information on Teams allows you opportunitites to further explore and understand the topics covered in the packets that you received in the mail. It is especially helpful for those of you who prefer to learn through videos and virtual labs/activities such as NearPop or Quizlet. I HIGHLY encourage you to utilize the resources on Teams!!!

To access Office 365 CLICK HERE. Students will use the following to log in:

Username: 19#@students.saralandboe.org

Password: 8 digit birthday (ex. 01012001)
A Message from Ms. Wells: Website Tours for 6th and 8th Grade Science
Phone: (251) 679-9405
Email:
Degrees and Certifications:
Bachelor of Science, Biology Spring Hill College Master of Education, Secondary Science University of South Alabama Professional Educator Certificate: Class A NOYCE Pathway to Science Scholar Phi Kappa Phi Honor Society Kappa Delta Pi Honor Society
Ms.

Bridget Wells

Remote Enrichment Learning Folder is located on the bottom left of this page. These additonal activites are provided for our students during our time away from school.

My Dear Students,

This is not a message that I ever anticipated writing to you. We are all trying to navigate our way through all of the changes that have happened and do our best to stay positive and connected to eachother even though our daily school routines look very different. With that being said, know that all of your teachers, myself included, miss you, love you, and are here for you even though we are apart. This is our time to shine, really dig deep, and show what we are made of! Each of you are equipped with the necessary skills to take control of your own learning and make it a huge success! Check your teacher's websites often, set aside time each day for each subject, and set goals for yourself! On this page, be sure to look in the Remote Enrichment Learning folders for new material and challenges each week! I challenge each of you to dedicate 45 minutes every "school" day to science. If you are able, e-mail me your completed challenges so I can give you a SPARTAN SHOUTOUT! I hope that we get to see eachother very soon! Be safe, make smart decisions, and learn something new everyday!

Love,

Ms. Wells

bwells@saralandboe.org

E-mail me if you need me, have any questions, or just want to say "Hi"! I would LOVE to hear from you!

BIG, HUGE, SPARTAN SHOUTOUT to Kelsey and Kamden G. who made an AWESOME static electricity video to complete their week 2 challenge!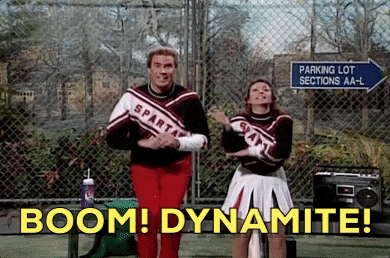 SCIENCE 6th & 8th
TECHNOLOGY EDUCATION
EDUCATION
I graduated from Spring Hill College in 2012 with a Bachelor degree in Marine Science. Upon graduating, I worked as an intern with the Sea Turtle Conservation and Research Department at MOTE Marine Lab in Sarasota, FL. I then attended the University of South Alabama and graduated in 2015 with a Master degree in Secondary Science Education.
EXPERIENCE
This is my fifth year teaching and my fourth year at Saraland Middle School. This is also my fourth year as the head coach for the Saraland High School swim team. GO SPARTANS!
BIO
I was raised in Cullman, AL and moved to Mobile in 2008 to attend college. I fell in love with the area and decided to make Mobile my permanent home. In my free time, I enjoy going to the beach, gardening, kayaking, and spending time with my family and my dog, Bowser. I love traveling, exploring new places, and trying new things. My fiance and I took up snow skiing in 2017 and we now travel to Snowshoe, WV every winter for a ski trip. I am fascinated by all things science! I even have a very unique exotic insect collection that hangs on a wall in our home. Isn't science the BEST?!